How have things been going since the last installment, you ask?
Everything's fine.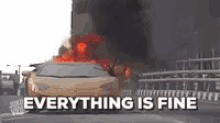 I now have the most collected canter possible on Joy.
In fact, I can't seem to get her unstuck.
We're walk, trot, and bounce in place (then sputter out and fall to pieces).
I have completely lost the left lead.
I have no idea what I'm doing and have no business training a horse.
I have a lesson this coming Saturday, and the plan was to introduce flying changes to Joy. This has been my dream for decades… to learn how to teach a correct flying change. I'm on the cusp of learning… and I have ruined my horse's canter 5 days before the lesson. Aaaarrrgghh!
Also, this lesson is the last lesson I can have this year. If we can't work on flying changes this lesson, then I have to wait 7 months for my next lesson (and hope like hell the trainer still wants to train me and is still willing to come to our area).
Either way… I went from low 60's to high 60's at First Level this year with only 4 lessons from this trainer. Pretty darn impressive.